Located 10km north or Tulum on the Riviera Maya in Mexico's Yucatan Peninsula, Jashita is a luxury boutique beach hotel. I love Jashita for its beautiful setting on Soliman Bay, a private and protected beach, providing a real sense of seclusion and exclusivity, and panoramic views of the Caribbean Sea. Best of all, you're within easy reach of the spectacular Mayan ruins of Tulum, Coba and Chichen Itza.
Jashita is a modern resort nestled amongst towering palm trees that dapple the property with shade. The experience is all about relaxing on the beach and enjoying some peaceful time out. There are gorgeous adult-only and family-friendly swimming pools, plenty of sun loungers, and white-rope hammocks are slung throughout the gardens.
Along with relaxing on the beach, the region is home to incredible underwater cave systems, the second largest coral reef in the world, and there are incredible fishing and watersports opportunities. The shallow waters of Soliman Bay and the fact that it is protected by a coral reef means that this is a perfect beach for swimming, snorkelling, kayaking and paddle boarding.
Guests will enjoy classes in the Yoga shala, and exceptional treatments in the Caoba SPA, which is set amongst the tree tops, with views across a private lagoon. The treatment list includess traditional Mayan healing rituals, massage therapies and cacao ceremonies, and you can expect a first-rate service from all of the staff, who take care of your every need.
As there are only 30 rooms and Suites, a stay at Jashita feels exclusive and intimate. Choose from Waterfront, Superior Deluxe and Honeymoon Suites, which all feature king size beds, AC, fine Italian linens and complimentary snorkelling equipment.
I love the Honeymoon Suites on the top floor, which have spacious terraces with plunge pools that take in stunning views. There is also a gorgeous Jasmine Penthouse, with 2 bedrooms, corner floor-to-ceiling windows overlooking the jungle and ocean that let in lots of light and a gentle sea breeze, a large private terrace with a plunge pool, and private access to a rooftop with its own swimming pool and bar.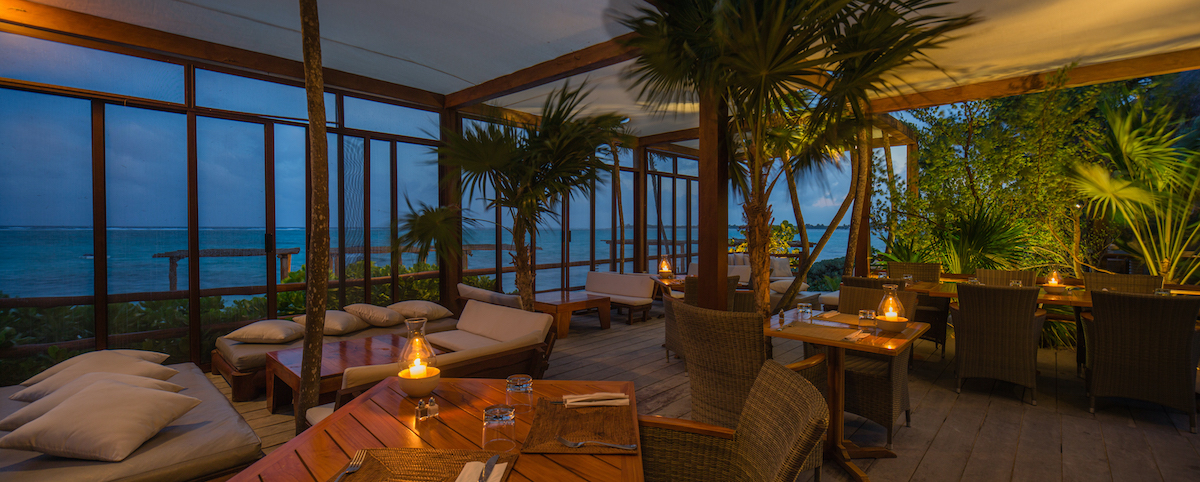 Jashita's beachfront restaurant, Pandano, specialises in locally caught seafood dishes, with local and international influences, particularly from Italian cuisine.
The setting is magical and you can dine on the beach by starlight to the sound of the waves. The adults-only pool bar, Thousandandone,is the perfect spot for a cocktail with a view.
Get in touch to book your stay >