The rugged, rural peninsula of Bodrum on Turkey's Aegean coast is a wonderful destination for an exclusive escape that combines the beauty and tranquillity of a sun-kissed coastline with secluded beaches, and a fascinating ancient history and local culture.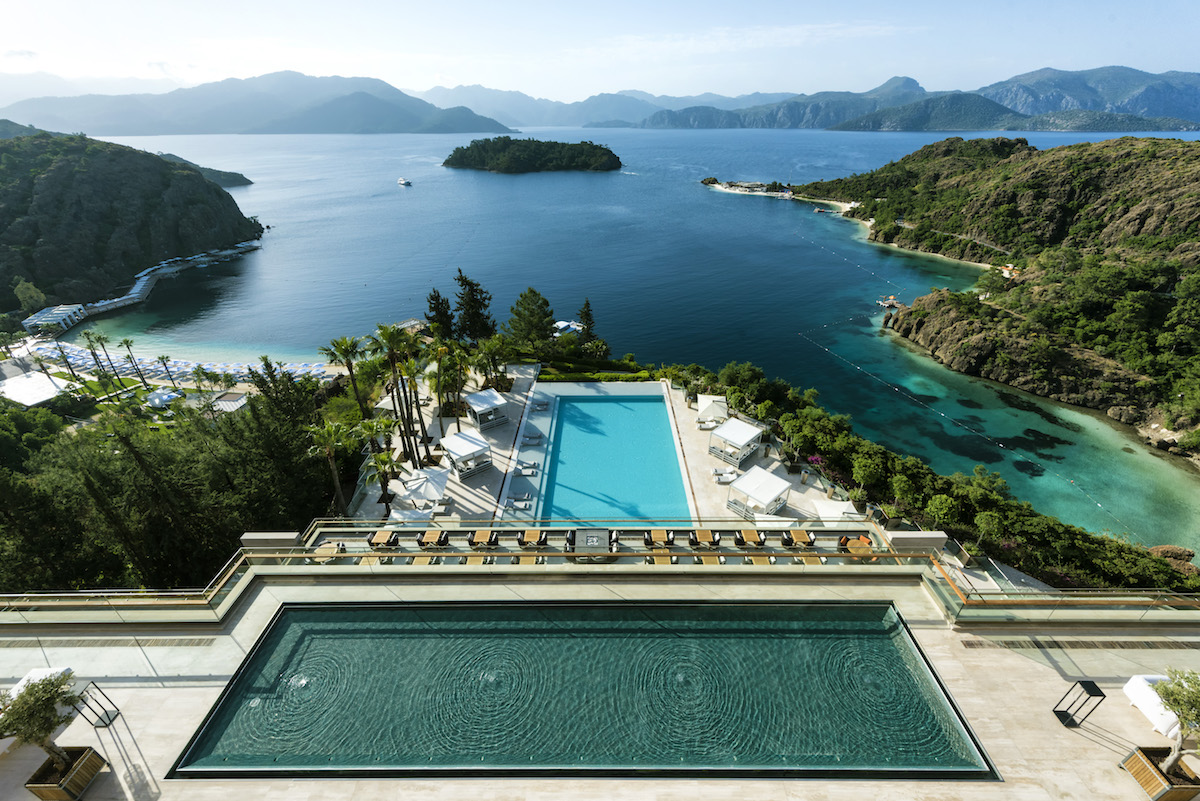 We recommend a number of private villas and luxury hotels just outside the town of Bodrum, which offer a glamourous experience of the Turkish Riviera: rooms that take in stunning views across the Aegean Sea and hills thick with pine forests and olive groves, luxury spas, wonderful restaurants and infinity pools lined with soft sun loungers. Many of the hotels and villas in the region have private stretches of beach, and pontoons so that you can dive straight into serene waters.
We can arrange plenty of watersports in the bay, including wind-surfing, paddle-boarding, scuba diving, fishing, and beautiful sailing excursions on traditional Turkish Gulet yachts, mooring off secluded pebble beaches for a gourmet picnic lunch.
We arrange privately guided excursions to discover the ancient Greek and Roman ruins of the region; Ephesus, Priene, Miletus, Didyma, Stratonicea, the Mausoleum at Halicarnassus - one of the seven wonders of the Ancient World - and the medieval castle of Saint Peter should be on of your list.
There are a number of traditional villages along the coast, with markets selling handcrafted goods and some incredible restaurants for both typical local cuisine and gourmet fine-dining.
Whilst a week's holiday would allow you to relax and enjoy all of the wonders of the Bodrum Peninsula, you can still have a wonderful experience of the region in a long weekend.
Give our team a call to start planning the perfect holiday >