La Chartreuse de Cos d'Estournel is an enchanting 8-bedroom private residence, nestled amidst the bucolic vineyards of one of Bordeaux's most stunning wine estates, available to take over exclusively for a luxurious wine retreat.
Chateau Cos d'Estournel wine estate was bought in 2000 by Michel Reybier (founder of La Reserve hotels), who later built his ultra-glamourous 8-bedroom family home in the perfect position to take in the serene scenery of rolling vineyard.
The house, sleeping up to 16 guests in 6 bedrooms and 2 suites, offers all the grandeur expected of a Bordeaux chateau, whilst emulating character and style that is entirely individual, with themes from Asia, such as towering pagodas, in homage to the travels and exotic life led by the founder of the estate. The façade is grand, with great archways and carved wooden doors, through which you'll enter a magical luxury home, all high ceilings and wall-paper that give it such timeless style.
The interiors, designed by Jacques Garcia, are the perfect balance of classic elegance and regal opulence, dressed with the finest silks and sumptuous velvets, antique furniture and ornaments, complemented by magnificent artwork and murals.
The house is surrounded by tranquil formal gardens featuring a beautiful fountain, overlooked by private balconies that lead off the spacious bedrooms.
Guests experience the luxury of estate life, drinking the Chateaux's vintages on the terrace, reading by the fire in the library, swimming in the indoor or outdoor pools and relaxing in the private hammam.
Taking care of guests every need is a charming team of household staff providing a refined service and ensuring that each experience of the residence is entirely bespoke. A housekeeper and private chef are always on hand, serving delicious breakfasts, beautiful lunches out on the terrace, and exceptional gourmet dinners using fresh market-bought produce, with the house sommelier specially pairing each meal with the perfect wine. The experience will satisfy even the most discerning of gourmand's palate.
For wine lovers, La Chartreuse is the ultimate home from home. As part of the exclusive experience of staying here, guests will explore behind the scenes of the estate and chateau, discovering its fascinating history, and learning about the work being carried out in the vineyards and winery, with the opportunity to assist during harvest. Private wine tastings are arranged to sample the complete range of Cos d'Estournel highly celebrated vintages.
A stay at La Chartreuse can be combined with exploring the Medoc winelands further, visiting the city of Bordeaux, or spending time at the coast, where the surf is fantastic.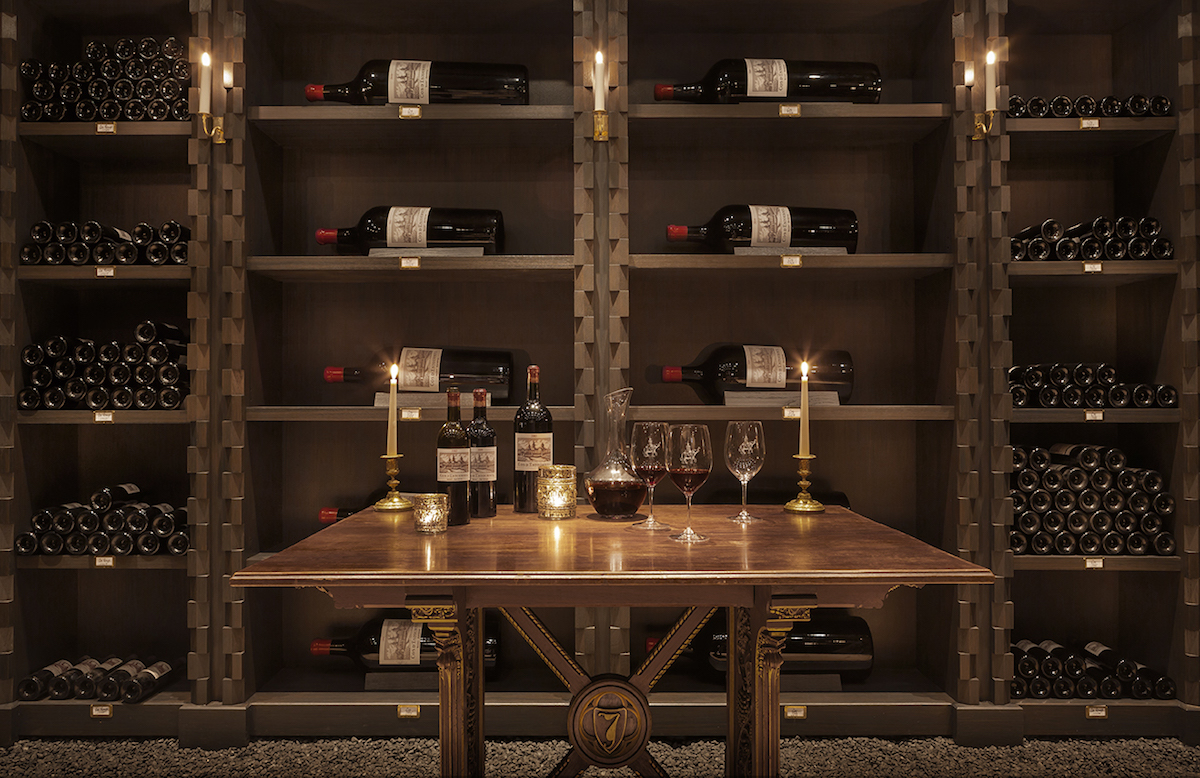 Get in touch to plan your holiday >